Making your home unique with wood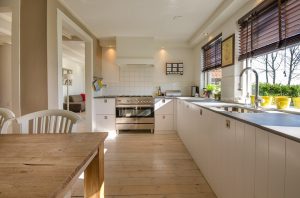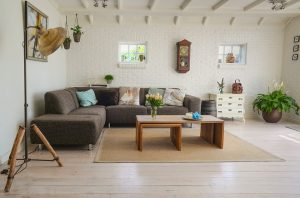 Creating your dream home is a long-term investment that can prove to be quite a challenge, especially when it involves DIY. Whether you've purchased a property with potential that needs completely renovating, or you're looking to improve certain areas of your home, your choice of timber can make quite the impact, transforming an average property into something bespoke or complementary to the building's original features. Whatever your DIY project, if it involves wood, let our experts at Longridge Timber help you with advice and guidance on the most suitable products.
Quality timber for internal and external doors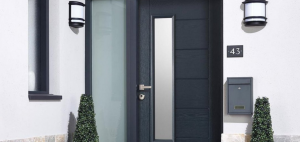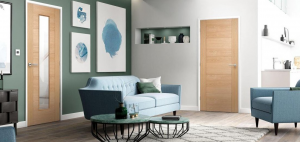 The right choice of door can transform an entrance to a home, a room, or rejuvenate your entire property. Yet where to start when there's so many styles and configurations to choose from? Furnishing your home with quality wooden doors can be easy, especially with our help. Malcolm, based in our Preston depot, is our doors specialist. He can offer his 20 years' experience working with timber doors to help you to make the right choice for your home. Plus our wide selection of quality doors and door blanks are available in numerous styles, finishes, materials and patterns to suit.
Our range includes moulded doors, softwood doors, hardwood doors and fire resistant doors in solid woods such as oak, sapele, cedar, larch and ash as well as supplying glazing to suit your needs.
Cladding to stand the test of time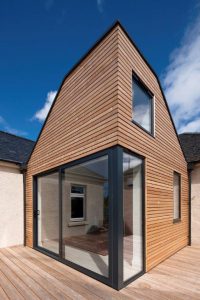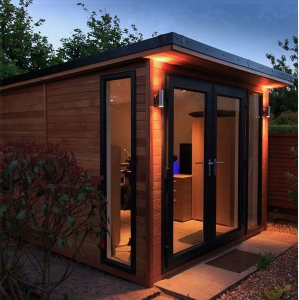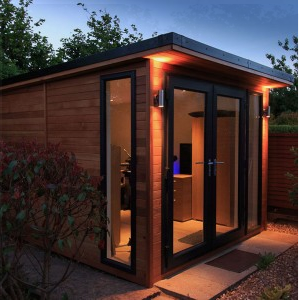 Whether you're looking to clad your shed, garage, a part of your home, or your entire property, we can assist with expert advice, first class service and the widest range of the highest quality, durable timber. Two popular, sustainable and aesthetically pleasing timber choices for cladding include western red cedar and larch.
Not only does larch cladding look beautiful, it's also extremely resilient with its tight grain features and resistance to wood diseases and rot. You can find out more about our Siberian sourced larch here. Western red cedar is also naturally durable and requires very little maintenance at all, making it perfect for exterior cladding. Take a look at some examples by clicking here.
Stairs, spindles and stair parts


A staircase is often the central feature of a home and renovating yours can create quite an impact both practically and from a design point of view. We have a great range of hardwood and softwood stairs, spindles and stair parts such as posts, bases and handrails in hard-wearing and durable woods such as oak, ash and pine.
Our oak stair parts have a pale brown appearance and a beautiful grain that will stain and polish well, ideal for both contemporary and classic statement staircases. Ash stair parts also stain and polish well and with the wood's straight grain and uniform texture, it's easy to work with. Pine is light, moderately durable and often used as an inexpensive alternative to oak, especially good if you're planning to finish your staircase with paint.
If you're creating a striking contemporary statement staircase for an open plan home, adding a spiral staircase, or replacing a tired and well worn staircase with fresh balustrading, choosing the right timber is essential as it will remain a key part of your home for a long time.
Ask our experts!
Wood is extremely versatile. It can be contrasting or complementary to a building and its one clear way to distinguish your home as your own. At Longridge Timber we're passionate about wood and the above applications are just a few ways of illustrating how our experts can advise and help you to transform your property into the home you've always dreamed of. We also help self-builders and DIY enthusiasts, as well as trade customers, on many other timber choices from structural timber to sheet materials, mouldings, decking, hardwood flooring, fencing, gates, pergolas and everything in between.
Need more advice with your timber decision? Whatever the size of your project, get in touch with us today, we'd be happy to help you.