Internal Doors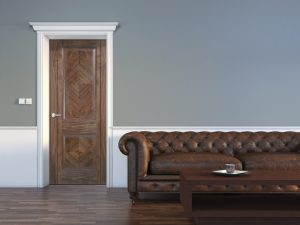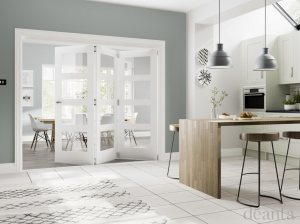 WIDE RANGE OF INTERNAL DOORS
The right choice of door can transform an entrance to a room, or rejuvenate an entire property. Yet where to start when there are so many styles & configurations to choose from? Here at Longridge Timber we pride ourselves on our extensive product knowledge, wide range, personalised customer service and complete attention to detail that will ensure you make the right choice of doors for your project, achieving a high-quality finish, whatever your style or budget.
DOORS TO SUIT ANY PROPERTY
Our complete selection of quality doors covers both the latest in contemporary, as well as traditional styles, across a variety of materials, patterns and functions. We really do have a door to suit any property! The range includes wood, such as oak, walnut, pine, hardwood and striking grey ash, as well as budget-friendly composite and laminate. Doors are available in all possible formats from wardrobe doors and room dividers, to freefold, double doors, sliding doors, fire doors and everything in between. Or if you're looking for something bespoke, just ask. We can supply alternative styles and made to measure, handcrafted doors for a truly unique finish.
CLASSIC & CONTEMPORARY OAK DOORS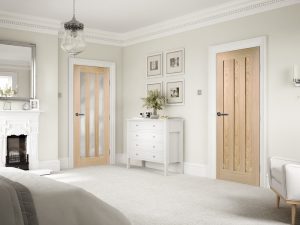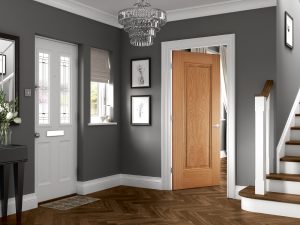 Classic and full of character, oak doors add beauty and natural warmth to any home. We offer many modern flush styles, as well as traditional, timeless styles with quality detailing such as regency panelling, or curved or raised mouldings. Popular contemporary choices include the Palermo seven-panel door that consists of both a vertical and horizontal oak veneer. The Shaker is also a fashionable choice with four recessed panels. The Suffolk is a six slat boarded door, with a deep U-groove and real oak inlays which adds a character that really can work in any property. All our oak doors can be supplied pre-finished, which is our recommendation when paired with new door frames, or unfinished, allowing for maximum flexibility.
WHITE & COLOURED DOORS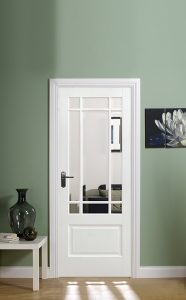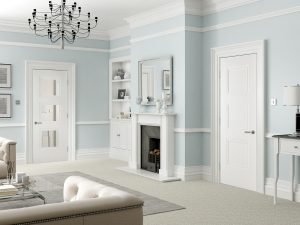 Pre-painted internal coloured doors are becoming more popular due to their aesthetic appeal, adding a real style statement to any modern home. They're also extremely cost-effective as they deliver a hardwearing finish that lasts for years to come. We can supply heavy and robust white primed doors that are ready for a one-coat finish, in standard and bespoke sizes; or hand-finished sprayed doors in a range of modern colours to suit the decor of your home. These stunning doors offer home-owners, designers and developers unlimited choice. Colours include shades of grey and slate, black, creams, blues, red ember and fern green as well as white. There's also the option for unfinished oak doors to have an added grained finish, in colours such as latte, cappuccino and blanco.
LAMINATE DOORS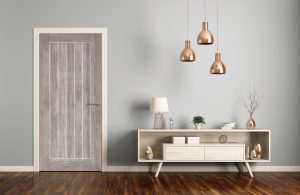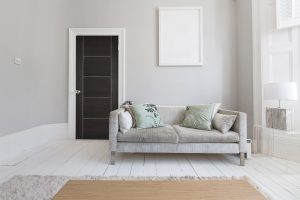 A great alternative to solid wood, attractive laminate doors are available in the popular Mexicano style of interior door, as well as other current styles. Laminate doors provide the look and feel of a real veneer but are budget friendly and low maintenance too as they won't fade or discolour, plus they easily wipe clean. Finishes include light and dark greys, oak, ivory, walnut and more, that each complement the latest trends, delivering a stylish effect.
REPLACEMENT & BUDGET DOORS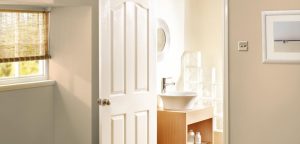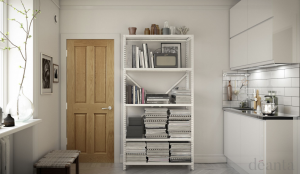 Whether you're working to a budget on a new build, or looking to replace internal doors, we can offer doors that deliver great value for money in materials such as knotty pine and clear pine, as well as doors with white moulded finishes in a range of sizes to suit. Delivering great value for money these doors can be delivered for free direct to your home or to site, when you need them.
SPEAK TO AN EXPERT TODAY!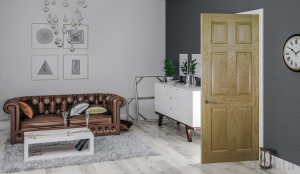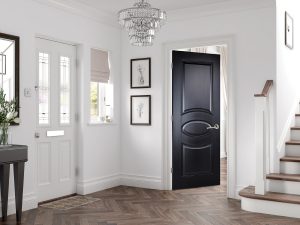 It's clear that when it comes to selecting doors for any property, the options are almost limitless. Here at Longridge Timber we offer our expert advice to ensure you choose the best doors for your project, that they fit to perfection and achieve the desired finish. Our knowledgeable team, with over 20 years experience in sourcing and supplying doors, take pride in our attention to detail. We can speak to you about measuring, fitting and achieving the desired finish, whatever your requirements. Speak direct with our Longridge or Preston branch today on 01772 785991, or email us with your query. We'd be happy to help you.