Fencing Posts with 15 Year Guarantee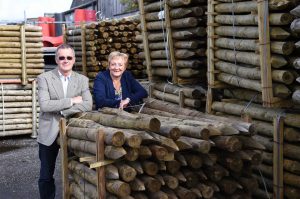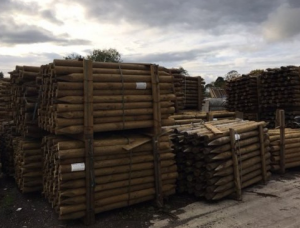 Longridge Timber have established an enviable reputation for our high standard of service and reliability and of course the quality of our timber. Our range of fencing posts is no exception.
15 years guarantee in ground contact for peace of mind because we only use UC4 treated Redwood
Sourced from managed forests and FSC certified
UC4 Treatment
Our UC4 treated products are great value for money because of their long life expectancy, which saves on labour and the cost of replacing substandard posts. Our fencing posts are durable due to the pre-treatment we use because it is more concentrated than the standard preservative process to BS8417 procedures, protecting against decline, fungal decay and insect attack.
Redwood Pine Fencing Posts
We primarily use redwood pine for all our fencing posts. Our main source is located in Belarus where the forest covers 40.1% of the country's total area and is dominated by pine at around 50.2%. With the climate conditions in Belarus the pine is slow grown giving it more strength and durability. Redwood pine is susceptible to treatment as the species gives maximum penetration to the chemicals which means continued protection even when the timber opens up.
FREE NEXT DAY DELIVERY
We have diverse stocks of posts and stakes ready for next day delivery, all suitable for agricultural and equestrian use and any fencing post jobs that require long lasting quality wood. Please CONTACT US for more details or to OPEN A TRADE ACCOUNT today.