Loft conversions are an excellent and highly cost-effective way to create extra living space, often adding great value to a property. Here at Longridge Timber we supply only the very best quality timber to trade, architects, designers and ambitious DIY-ers across the whole of the North West and beyond. Here's our recommendations on the quality wood and windows needed to complete high-performing loft conversions.
Strong, reliable structural timber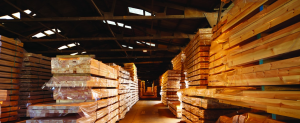 When repairing, replacing or adding any loadbearing timber joists, we recommend choosing our high-quality, imported, C24 strength-graded structural timber. This is strong, reliable timber, perfect for loft conversions and jobs with great loads. We made the conscious decision to source our timber overseas as it is slower grown than domestic timber, meaning it's straighter, more consistent and is less likely to twist. Click here to view the lengths we stock under cover at our Preston and Longridge depots, each available for speedy, free delivery. Special sizes can also be delivered to order.
In addition to the lengths we stock, we also offer a free in-house cutting service for any timber you buy from us. This saves both time and money through ensuring you only get the right sized timber joists needed for your loft conversion.
Light and airy loft conversions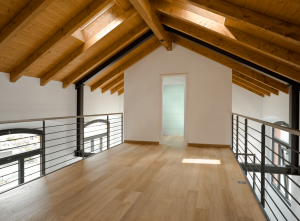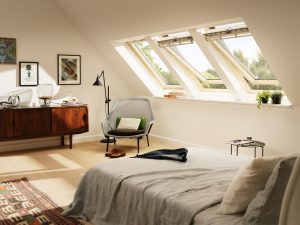 Adding daylight to a new loft is an exciting part of the project, but there's a lot to consider. Your choice of windows will initially depend upon the type of conversion: whether you're looking to fit roof windows; whether it's a dormer conversion giving greater internal space; a hip-to-gable conversion; or a mansard conversion giving the appearance of a small dormer.
Additionally, you'll need to consider the view of the loft, the potential use of the room and the amount of natural light that will be available. All of the above, plus any other restrictions, such as the character of the property, or whether the property is listed, will all inform your window choice.
Here at Longridge Timber we have a complete range of VELUX roof windows, skylights and roof domes for pitched or flat roofs, that will add light and air to any loft conversion and each comes with a 10-year guarantee. The range covers all types of loft conversions including panoramic windows that maximise light and noise reducing glazing. Our experts can help guide you on the best options for your project.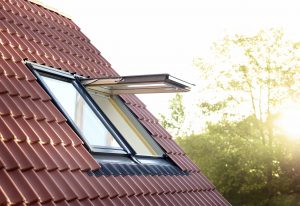 Interior doors, stairs, flooring, panelling
Wood can also be used to great effect, enhancing the interior of any conversion. Our extensive range of classic and contemporary interior doors ensures there's options for every requirement, including fire doors.
Our experts here at Longridge Timber can also assist with quality hardwood flooring, sheet materials including plywood, hardboard, chipboard, plasterboard and MDF, as well as timber for decorating loft conversions. For example, wood panelling can be used for walls and also ceilings, to cover any irregularities, enhancing the conversion, plus is an added form of insulation.
We can also provide timber components for stairs and stair parts to suit your choice of conversion. In most circumstances, Building Regulations require a minimum of 2 metres of headroom above a staircase for loft conversions, which often informs the location of the stairs and the choice of stair type. We can help with all types of components from spiral and alternating tread stairs to fixed ladders and conventional stairs. Alternatively, if you're looking for bespoke staircases we can recommend some high-quality joinery manufacturers.
FSC or PEFC certified
Timber is the most sustainable building product available when it's obtained from a sustainable source and can really enhance the performance and appearance of any loft conversion. At Longridge Timber we're passionate about our planet. All our timber is either FSC or PEFC certified giving you peace of mind that you're using the best, most naturally renewable building material for your conversion that comes from sustainable forest schemes.
Open an account
Whether you're a joiner, builder, developer, a loft conversion specialist, architect, designer or an ambitious DIY-er we can help with all your timber and window requirements for any type of loft conversion. We offer free delivery of all our quality materials and our experts are available to chat over the phone, or face to face at our Longridge and Preston depots, to help you with all of your timber needs. Contact us today for more information. You can also email us on enquiries@longridgetimber.co.uk, or call us on 01772 785991 to open a trade account, ahead of your next project.