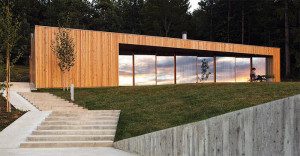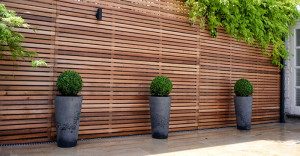 An extremely popular choice amongst architects, designers, property developers and ambitious DIYers, Western Red Cedar Cladding is versatile, naturally durable and remarkably requires very little maintenance at all. Well known for its resistance to moisture, decay and insect damage, with one of the longest life-spans of any softwood, cedar weathers to a stunning silver-grey colour. Perfect for exterior cladding, it's also one of the lightest durable softwoods available, making it easy to work with, to saw, cut, machine and fix.
Sustainable & Slow Grown
Western Red Cedar is also the ultimate environmentally friendly building material, perfect for any environment-conscious property owner. Sustainable and slow grown, it creates fewer greenhouse gases and requires less energy to produce than its alternatives. Longridge Timber's range, guaranteed to be either FSC or PEFC accredited, is mainly sourced from Western Canada, from forests that are being regenerated and where the biodiversity of the forest is maintained. In addition, it's higher quality C24 structural grade cedar meaning it's straighter and less likely to twist.
Numerous Applications
With clear character and beauty, Western Red Cedar is ideal for many uses where the natural wood effect is desirable.  In addition to cladding it can work equally as well for staircases, interior and exterior doors, window frames, stylish sheds and makes stunning fencing and furniture. It also takes most stains, colours and finishes well, please ask us for more details.
At Longridge Timber you can be certain of getting expert advice, great service and the very best quality timber. Western Red Cedar is stocked at both our Longridge and Preston depots and can be cut onsite to suit the needs of your project. Get in touch today, we also offer free local next day delivery.