Timber decking is a practical and popular way to transform any garden or outdoor space into an area that is both stylish and functional. At Longridge Timber we stock a huge choice of low maintenance, high quality decking products in a range of finishes and designs that will add value to any property and create a striking outside space that's guaranteed to last.
Whether you're looking to create a traditional or a contemporary finish, for a small DIY project, or a large commercial job, we stock everything you need for your project at both our Longridge and Preston depots. Our range includes both timber decking and composite decking, with both options being extremely cost effective in that they're easy to fit and are extremely long-lasting.
Timber decking systems
Our timber decking systems provide a complete range of products and accessories from deck boards, joists, rails and support timbers, as well as handy spindles, newels and infill panels and decking extras. Made from the highest quality northern European redwood, this timber is sourced for quality and strength. It is then pressure treated, being infused with an environmentally advanced wood preservative that allows all components to come with a 15 year performance guarantee! Not only this but our timber decking is sourced from sustainable managed forest resources and is then manufactured in the UK, so you can rest assured that you're getting a first-class timber product.
The timber deck boards come in a variety of designs allowing you to choose the perfect finish that you're looking for. Including premium smooth and grooved, reversible board and enhanced grip boards, we're sure to have the effect you're looking for in stock at both our Longridge and Preston depots.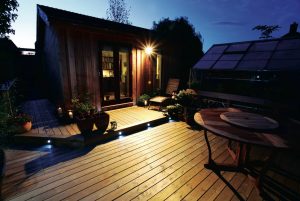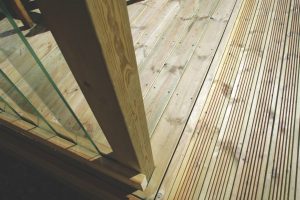 Composite decking
Composite decking is a durable, weather-resistant alternative to timber that never needs oiling or painting. Although it looks convincingly like wood, it's a lower maintenance hybrid product that is typically manufactured from recycled plastic and wood products that are bonded together. We supply Trex composite decking by Arbordeck as it's eco-friendly and comes with a 10 year commercial and 25 year residential warranty! This decking is available in a variety of colours and finishes and will not split or rot, won't fade or stain and is made from 95% recycled materials so it's perfect for the environmentally conscious.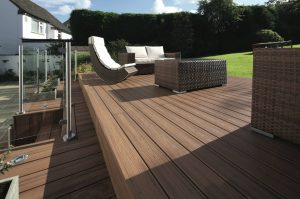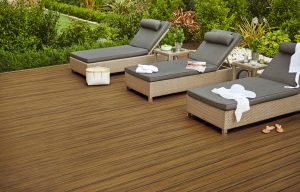 First-class advice and customer service
Whether you choose composite or timber decking, our experts here at Longridge Timber are here to help. We'll make sure you get the right products and the right finish for your decking project, whatever its size or application. This may mean supplying a complete timber decking system from our vast stocks, or ordering in your ideal composite system for a speedy delivery to your door, or to your site. We also have an onsite cutting service for added convenience, plus we offer free local next day delivery. At Longridge Timber we'll make sure you get expert advice, great service and the very best quality decking products that are built to last. Contact us today to find out more.