We are excited at Longridge Timber to announce our recent expansion with the opening of a second depot into the centre of Preston on 1 February 2017.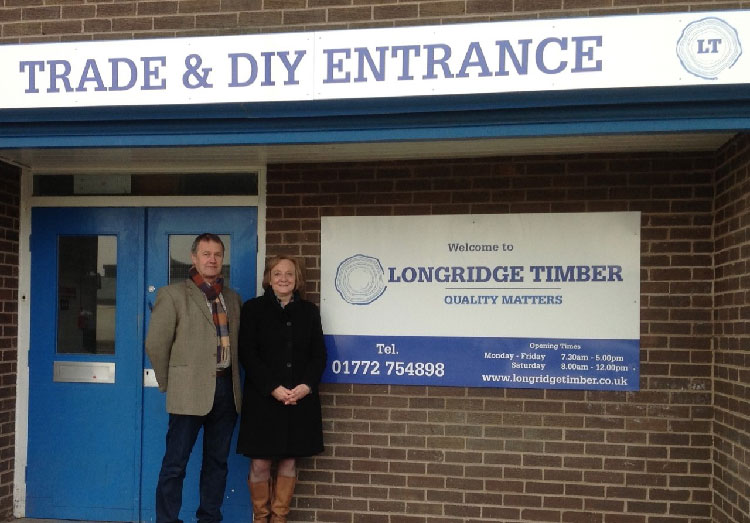 Our family owned business has been servicing the Longridge trade since 2006 and is well established in the area and will continue to do so for years to come.
However, our expansion has created six new jobs and is already proving popular with local joiners and trades people in Preston due to its convenient location and ease of access.
We have a clear vision to become market leaders in timber, and pride ourselves on service and quality and therefore only stock the highest quality imported and home grown timber.
John Cornthwaite, our Managing Director, who runs the business day to day with Sue Cornthwaite, has said "As well as being able to service a wider area of Preston it will also prove to be more convenient for existing loyal customers, both trade and domestic, who will be warmly welcomed at the new site.
We have been looking for quite a while now for the most suitable location, although we deliver in the North West it is important to have a location that is convenient for our customers to visit, see the quality of our wood for themselves and also to be able to make use of our on-site cutting service".
Sue Cornthwaite has also added in a recent statement that "these are exciting times for Longridge Timber. To now be part of the wider Preston economy, as a small business we are proud to be expanding and welcoming new colleagues along with new customers. Our long serving employees are taking their knowledge to town! Although we are growing we will never lose sight of what matters – the consistent high quality of all our wood is at the heart of Longridge Timber."
Our new depot is at 170 Ribbleton Lane, Preston, PR1 5LE.  If you have any queries about our exciting new depot, or our products and services generally, then you can email us at enquiries@longridgetimber.co.uk or call us on 01772 785991.